Community Quilt – Jenni Smith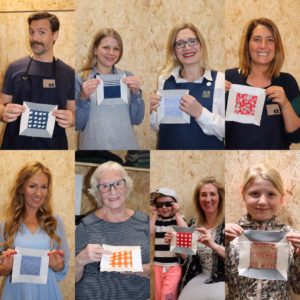 The Community Quilt is a modern heirloom, stitched by over 80 people so far.  Each block tells a story: locally woven cloth, remnants of a wedding dress, childhood pants! During Fabrications come and sew a small piece of this quilt, learn a new skill, work collaboratively and share your own textile tale. 
During Fabrications there will be 3 opportunities to contribute to the Community Quilt with drop in workshop sessions on:
Saturday 9th Sept at Community Clothing in Blackburn
Saturday 23rd at the Selvedge Fair – Pendle Heritage Centre Barrowford
Saturday 30th Sept at the Fabrications Exchange in Burnley.
The Making Rooms – Blackburn
Screen Print Your Own T-Shirt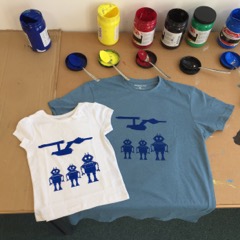 Sat 9th & Sat 23rd Sept 10am – 2pm
www.makingrooms.org/events/screen-print-your-own-t-shirt/
£8.00
TOTE-ally awesome wearable electronic bag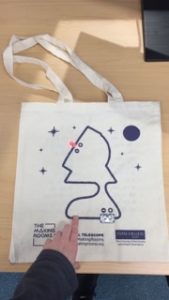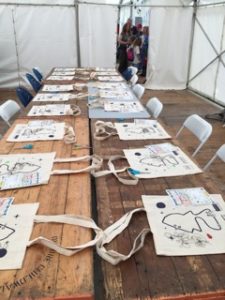 Sat 16th & Sat 30th  Sept 10am – 12pm (noon)
www.makingrooms.org/events/tote-ally-awesome-wearable-electronic-bag-2/
£15
Saturday 23rd September 11-3pm
Studio Artist Georgiana Cardoso will be running a drop in screen printing workshop based around her installation Flores del Desierto (Flowers of the Desert).