New series of events as part of National Festival of Making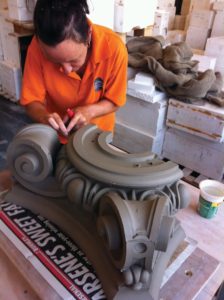 Creative Lancashire is joining the first National Festival of Making, which takes place on 6 & 7 May at various venues across Blackburn.
In the build up to the festival weekend from 27 April and through to 11 May, Creative Lancashire has curated a series of events to explore manufacturing and creativity, aimed at professional practitioners/makers and industry.
The events have been organised and presented in association with partners including Crafts Council, D&AD, The Royal British Society of Sculptors (RBS) and others.
Through a series of Conversations in Creativity talks, Masterclass in Making workshops and Business Innovation for Growth (BIG) seminar discussions, the conference events will address key themes relevant to creative practitioners involved in the maker movement and manufacturing.
Ed Matthews-Gentle from Creative Lancashire explained: "Lancashire has a long-established manufacturing and creative sector, which continues to be at the cutting edge of innovation. It's a great endorsement of the work in the county that the first National Festival of Making will be taking place here, building on strategic investments such as the Making Rooms in Blackburn."
For a full list of events and to book tickets click here: https://www.eventbrite.co.uk/e/national-festival-of-making-conference-tickets-33408981162