On August 7th Anthony Schrag's residency in Mill Hill Blackburn is coming to a close and to celebrate his time here he is putting on an event including games, workshops and a tug-of-war.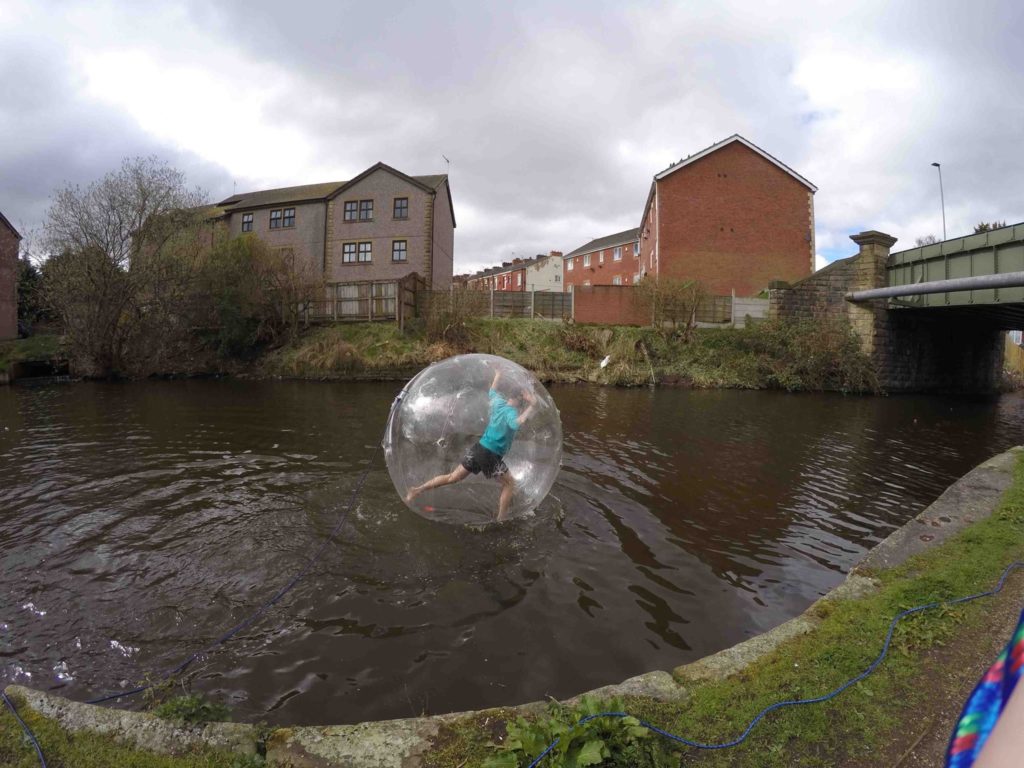 Escape from the Island of Mill Hill
Sunday 7th August
1pm – 5pm
To celebrate the end of his residency in Mill Hill, Anthony Schrag will be staging an event for local residents on Sunday, where he will invite them to test out lots of fun ways to escape the island!
Starting at 1pm at the Navigation Pub, there will be performances and activities for all ages along the canal tow path, including games, workshops and a tug-of-war. The day will conclude with the launch of the Ship of Hope (II), a boat constructed entirely from donated items and which you are invited to help build throughout the day. Will it float? Or will it sink? Come and find out!
Following the activities there will be a party and barbecue at the Navigation Pub, with all proceeds being donated to charity.
The event is taking place alongside the Mill Hill Community Fun Day in and around the Community Centre, where there will be bouncy castles, a climbing wall and face painting.
Activities:
1pm : Walk-on-Water (Performance) @ Navigation Pub
2pm : Dowsing: The art of finding underground water! (Workshop) Meet @ Green Park.
3pm : Canal Tug-of-War (Activity) @ Green Park (To Be Confirmed!)
4pm : Launch of Ship of Hope (Event) @ Green Park
5pm : Desert Island Discs (Party and BBQ) @ Navigation Pub
On-going throughout the day:
Boat-Making Workshops
Tin Can Telephone across canal
Kayak & other water-based activities
Seed-bombingA Mill Hill Mural (To Be Confirmed!)
Border Walk along the edge of the
Island of Mill Hill
Find out more and follow the Island of Mill Hill on Facebook