The Academy is an intensive course in professional creative practice – designed to support the needs of local makers, artists and generally creative folk, by giving you the fundamental building blocks upon which to build a solid professional future.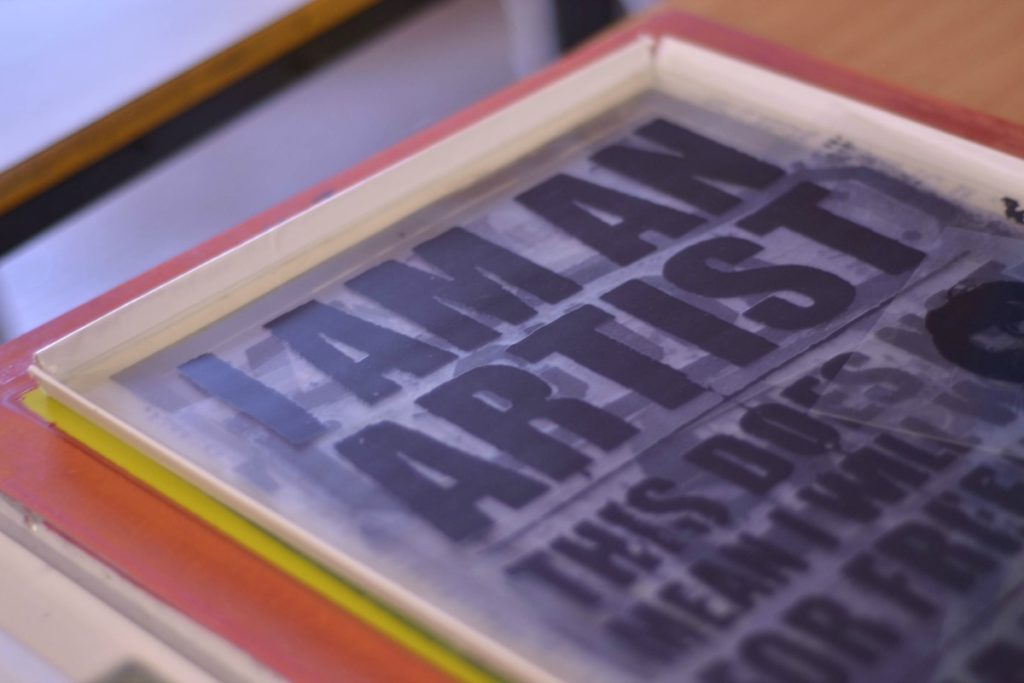 Developed by LeftCoast, and supported by Super Slow Way, Creative Scene and Heart of Glass, The Academy is open to all creative practitioners but priority will be given to practitioners from within these areas. If you are out of these areas we may still be able to offer you a place and we advise that you contact Jenny Rutter on jenny@jcrcreative.co.uk prior to booking a place. Expenses will be offered for practitioners from the Super Slow Way patch!
You can book on the whole Academy programme or 'Pick 'n' Mix' from our menu of workshops, which will all be delivered as practical hands on sessions, designed to help you move on to the next step in your creative career.
Workshops will be held in accessible venues across Blackpool and Wyre and we plan to repeat sessions again throughout the programme. If you cannot make a particular date let us know and we will alert you when new dates are announced.
All workshops are full day sessions – 10am – 5pm – however this is the maximum length and some sessions may run slightly shorter. Once places are confirmed we will confirm with more exact timings.
If you are from LeftCoast's area (Blackpool and Wyre) we will be targeting future applications to our funding programmes e.g. Future Popular and LeftCoast Express, at people who have undertaken The Academy courses. Our aim is that Blackpool & Wyre based artists will be more successful with our future open commission opportunities by completing The Academy programme. Those of you with big plans can then begin the journey to become a LeftCoast Accelerator organisation.
So what's on offer…
Step 1: Based on the highly successful NESTA Creative Enterprise Tool kit materials, this day long workshop explores the core questions – what it is that you do, why should anyone care and how are you going to make money out of it? With a bit of simple practical knowledge & planning tools thrown in along the way, this session should give you the confidence to take that leap of faith and push your practice to the next level, whether you are just starting out or need a mid career confidence boost to keep yourself motivated.
Delivered by LeftCoast's very own Jenny Rutter!
Date: Wednesday 26th October 2016
Venue: FY Creatives, 154-158 Church Street, Blackpool, FY1 3PS
The Numbers: Making it all add up, financial planning for creatives. Practical guides, simple terminology and take away spreadsheets to help you plan and manage your finances. Includes; basic budgeting, forecasting and bookkeeping for self employment. This works shop takes you on a step by step journey that will leave you less mystified and more confident in dealing with money.
Delivered by world renowned Creative Industries Guru – David Parrish author of T-Shirts & Suits & Chase One Rabbit.
Date: Tuesday 1st November 2016
Venue: FY Creatives, 154-158 Church Street, Blackpool, FY1 3PS
Navigating the Art World: De-mystifyies the art world and provides concrete ideas for how you might get your work on the radar of the people most pertinent to your practice. It looks at the ecology of the art world from the artist-led space to international art fairs via public institutions and commercial spaces; the roles of curator, gallerist and commissioner and other key players; the strategies and tools for promoting your practice and approaching galleries and curators; establishing and making best use of your networks and provides the background to setting up your own exhibitions. This is a not to be missed chance to learn about where the opportunities are, and how to be in the right place at the right time!
Provided by a-n, the UK's leading support and advocacy organisation for visual artists and led by curator Lucy Day (Day+Gluckman) – www.a-n.co.uk
Date: Tuesday 15th November 2016
Venue: Members Lounge, Wyre Civic Centre Poulton-le-Fylde
Crowdfunding for the Arts: Do you know your Kickstarter from your Indigogo, or your Brickstarter from your Crowdfunder? In a world of austerity and increasing pressure on public funds and grants, what are the possibilities for getting arts projects funded by like minded folk, who are interested in your ideas? What's possible, what's not, how long does it take and how do you make a compelling case for funding direct from ordinary people? This workshop will answer all these questions, and more, and introduce you to the 21st century's answer to arts philanthropy.
Provided by a-n, the UK's leading support and advocacy organisation for visual artists and led by Hen Norton, social artist, creative producer and co-founder of the crowdfunding platform www.wedidthis.org – www.a-n.co.uk
Date: Wednesday 30th November 2016
Venue: FY Creatives, 154-158 Church Street, Blackpool, FY1 3PS
The Theatre Game: This workshop will take you through the complicated world of performing arts practice. Exploring touring & tour booking, producing, theatre based, non traditional & street performance strands and which are the most useful showcases & festivals to take your work to! We will bring in some special guests throughout the day to pass on their experiences of the performance world and you'll be able to pick their brains to your hearts content.
Delivered by The Future an up and coming producing company based in Manchester.
Date: Wednesday 7th December 2016
Venue: FY Creatives, 154-158 Church Street, Blackpool, FY1 3PS
Creative Ownership: Ever wondered who owns your designs or artwork when you have been commissioned to create something? Have you ever felt short changed by clients or partners when working collaboratively? Do you always feel like you have to accept the terms and conditions offered to you by your client when they don't seem that good? This workshop explores your relationship with Intellectual Property, what are you generating, how can you protect it, how you can license it to others to make money, as well as how to develop your own contracts to ensure you are setting the terms and conditions under which you operate.
Delivered by world renowned Creative Industries Guru – David Parrish author of T-Shirts & Suits & Chase One Rabbit.
Date: Monday 12th December 2016
Venue: FY Creatives, 154-158 Church Street, Blackpool, FY1 3PS
Developing Great Proposals: This workshop uses real world examples of successful & unsuccessful proposals – and aims to unpick exactly what made them good, bad or ugly! Exploring the importance of imagery and language in proposal development and putting your budgeting skills to good use, you will work within the session to develop proposal concepts to respond to a live brief. Attendees of this workshop will be invited to submit a proposal for a dedicated mini commission, with real money attached for the successful applicant.
Delivered by LeftCoast's Artistic Director Michael Trainor & Creative Development lead, Jenny Rutter
Date: Wednesday 11th January 2016
Venue: to be confirmed
Social Media Marketing & Promotion: How can you harness the power of social media to promote yourself, your work and develop new audiences? Do you find the world of social media a scary and mind boggling place, or are you as at home on Snapchat, Instagram and Periscope as you are on Facebook and Twitter? What are they all for, which ones should you use, how do you make them work for you and how do you get people to care about what you post? This workshop will explore all of the above – so whether you're a novice or a pro, there will be lessons to learn about how the social media force can be with you!
Delivered by LeftCoast's own social media marketing yoda Helen Clay & the Jedi force of 3 Man Factory –http://3manfactory.co.uk/
Date: Tuesday 17th January 2016
Venue: to be confirmed
Show me the Money: A one stop shop day of practical learning about applying for grants. Our friends from the Arts Council will join us to talk about their Grants 4 the Arts funding programme & we'll introduce other options for funding through trusts & foundations and other potential commissioning streams. Then we will have a go at turning your ideas into bids – help shape the language, avoid the pitfalls and learn how to read between the lines of the questions being asked by funders to make sure your project proposal will make them take notice.
Delivered by LeftCoast's Jenny Rutter & Ayla Suveren of GobSquad fame with a guest appearance from the Arts Council.
Date: Tuesday 31st January 2017
Venue: to be confirmed
Communicating with Confidence: Do you struggle to get your point across effectively in groups or meetings? Do you have trouble influencing decisions to go your way? Are you nervous speaking in front of others or doing presentations? Or would you just appreciate a bit of fine tuning of your communication style to make sure you're the best you, you can be? Delivered by the wonderful Rivca Rubin – whose areas of expertise are in communication and leadership development, conflict resolution and change management, creative thinking and future visioning, this workshop will help you develop the authentic you within professional settings, to become well prepared and resourceful and to speak & listen effectively to inspire others to ask you what you want them to know.
Delivered by Rivca Rubin
Date: Febuary 6th 2017
Venue: to be confirmed
The Creative Essentials: Insurance, tax returns, bank accounts, risk assessments, evaluation and monitoring forms etc. There are just some bits of being a professional artist that quite frankly are not very interesting, but we know we need to do them. So if we're going to do it, we might as well know as much about it as possible, so we can get it over and done with quickly – and actually we might learn some stuff that makes some of the boring bits quite useful and important in our creative practice in the future!
Come armed with questions about the things you need to know, but don't understand yet, and we'll aim to answer all those last questions to help you move on from the academy with a spring in your step!
Delivered by LeftCoast's Jenny Rutter who promises to make it not boring!
Date: Monday 20th February 2016
Venue: to be confirmed
Life After Academy: Once you've undertaken all this learning, then you may want some support to put it all into practice, and get you over the inevitable bumps in the road that come your way. Our Action Learning set course will train you in the art of active listening, open questioning, and supportive solutions focused coaching techniques, which you will then put to use in small action learning set groups of your fellow academy participants and a trained facilitator. Action learning set sessions can then take place as often as you like, to help you take your creative practice to the next level through positive peer group support.
Delivered by Rivca Rubin
Date: Monday 13th March 2017
Venue: to be confirmed
Please register your interest on our Eventbrite page
You can register for all workshops or choose the ones you want to attend.
Please note:
Clicking a date does not mean you have a confirmed place but tells us you have expressed an interest. We will contact you by email with actual confirmation if you have achieved a place on your chosen workshop/s or if we need to add you to a reserve list or allocate a different session.
For more information please contact jenny@jcrcreative.co.uk