We are looking for an experienced freelancer to cover the Communications Manager function to start immediately through to October, to play a crucial role in supporting the delivery of our activity in Pennine Lancashire.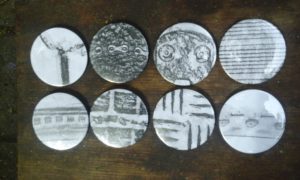 Closing date: Friday 7 April 5pm.
Contract term: April-October 2017.
Spend at least 1 day/week in Burnley.
Description
Super Slow Way is one of the Arts Council England funded Creative People and Places projects, an action research programme that supports new approaches to engagement with the arts in areas where people's involvement has been identified as significantly below the national average. It seeks to support people to experience and be inspired by the arts, irrespective of where they live and their social, educational or financial circumstances.
Using its great industrial heritage, dramatic landscapes and cultural diversity as inspiration and material, Super Slow Way aims to spark a creative revolution on the banks of the Leeds & Liverpool Canal in Pennine Lancashire; one that inspires new types of productivity and offers opportunities to spend our time more imaginatively, supporting existing cultural activity and encouraging new forms.
Responsibilities
Work in collaboration with the team to develop and deliver an innovative Communications Strategy for the Super Slow Way programme.
Lead the development and delivery of marketing campaigns and audience development strategies to support a wide variety of Super Slow Way projects.
Work with the Super Slow Way team to test out a range of different approaches to developing participants and audiences that is inclusive of the different communities across Pennine Lancashire.
Oversee budgets for communications, marketing and audience development activity. This will involve contracting extra capacity and specialist consultancy when necessary and supervising other contracted providers, such as Press & PR associates.
Work with the team to develop design briefs as and when required, liaise with designers to produce promotional and publicity material, and manage production of these.
Assist and support community and arts partners in developing effective marketing and communications for Super Slow Way programme activity.
Ensure the Super Slow Way brand is applied effectively and consistently and seek opportunities to increase brand presence at events and during projects.
Undertake communications and press activity and generate coverage and local and national level and be the first point of contact for all media enquiries.
Supply information about Super Slow Way to national platforms.
Oversee Super Slow Way's digital presence and ensure the website is updated, and liaising with the team to collate content.
Work with the team to develop and run social media campaigns.
Identify successful models of practice and coordinate sharing of these through reports, at events and in newsletters.
Contribute to the coordination and analysis of monitoring and evaluation activity, providing information and data from audience engagement and marketing to funders and evaluators.
Fee: £10,000-£12, 500 based on a 50 day contract, depending on experience.
To request a full role description and to apply email Laura Kelly laura@superslowway.org.uk
Save
Save
Save
Save
Save
Save